IJOY Katana RDA Review
Once again, IJOY gives us a reason to meet. They just like a chain broke – they decided to overwhelm users with new products to the glands. By the way, they have everything, as always. Shops do take preorders with might and main, and on the official website about product information is zero. Therefore, I have collected photos and TX with the world on a thread, as they say, and we will be satisfied with this.
IJOY Katana RDA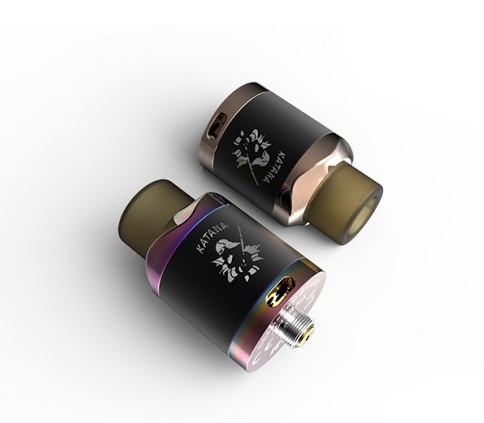 Case material: stainless steel Atomizer type
: RDA
Capacity: small
Diameter: 24mm
Dimensions: 43.8mm with Drip type
Connector: 510, pin gold-plated
Weight: unknown
Color: see photo below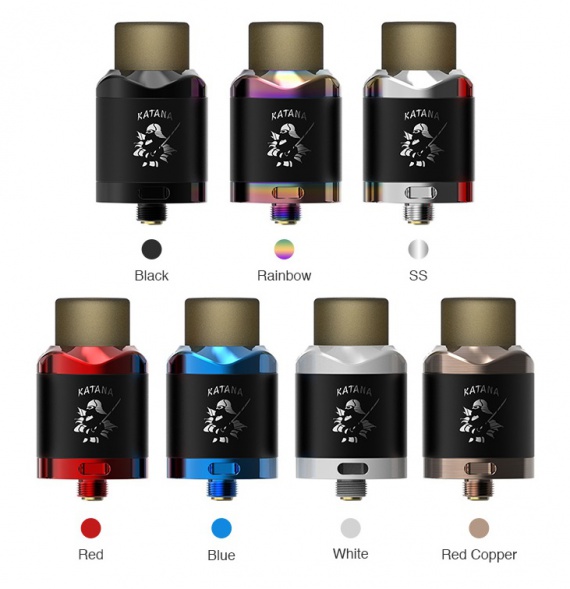 Package contents (probable)
– Katana RDA
– Allen key
– Screwdriver
– Spare Orings
– Spare Screws
– Squonk Pin
– User Manual
Dripka turned out to be pretty simple, it even turns out to be a bit strange. But you just pay attention to the name and everything falls into place. Apparently the developers are planning to collect from it and the extreme pipe manor – katana – another set for the recently launched, or for those who especially do not like to bother.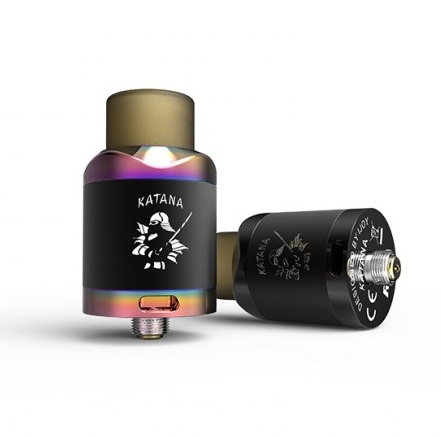 Focus On www.ave40.com For More Vape Tank.
In short, back to appearance. It is rather neat and tidy, however, its straightforwardness immediately catches the eye, as if by this the developers are positioning the atom for sale only in a whale. On the side of the familiar logo. Dimensions, by the way, are quite decent – thanks to the very tall type of drip.
The latter is made of ultem, landing 810th. He sits in the top cap, which in turn does not carry any semantic load. Probably, the designers made it removable only for the convenience of digging a drip.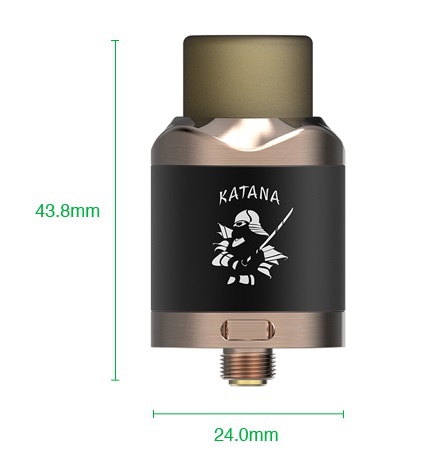 The side skirt also just rests on the base, there are no holes in it. Therefore, it also does not take any part in adjusting the blowing.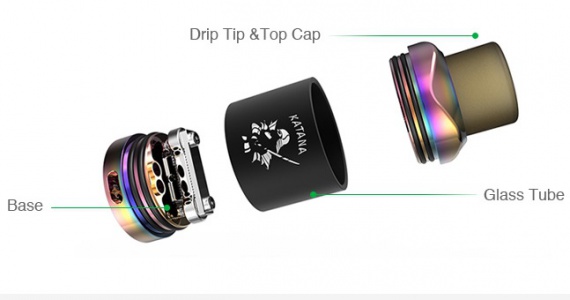 Look at this photo, maybe it's a mistake, but maybe not. But it says here that it is glass, just toned. Well, maybe plastic …
Deca is quite ordinary. In its center stands a rack with clamping spring-loaded plates for fixing two spirals. The whole mechanism is fixed with two screws.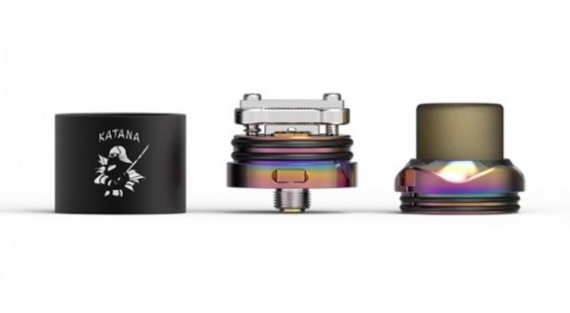 Blowing spirals lower, a la Kennedy – two pipes. At the end of the deck, small air intakes are visible, air supply adjustment is not provided here, but in vain.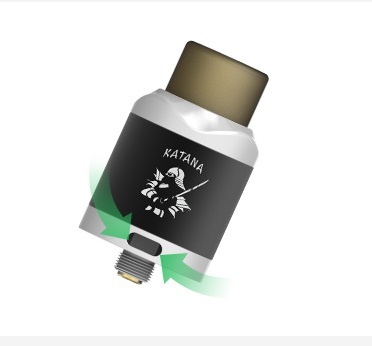 The bath is not particularly deep, which is probably why there is a skonk pin in the box.
Pin is gilded and performs decently.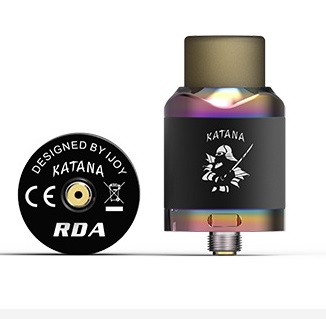 Price $ 37. Not really, I understood the "humor" with the price tag. Apparently, this is the online stores lute until the official release took place. In general, the Chinese trade is an entertaining thing – the device is even physically "as if it doesn't appear," but they are already selling it with might and main …
I also met such a photo on the network, probably it will be a set for all occasions)))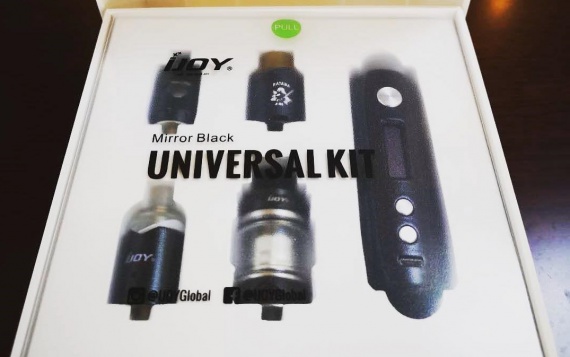 Focus On www.ave40.com For More Latest Vape News.
Now It's Available :IJOY KATANA RDA
Hot Sale Recommendation:
Voopoo Vmate 200W Kit With Uforce T1 Tank